Flexible
Gives You the Choice
We don't force you to store your data on our servers. Instead, we support a range of transport options for you to choose from:
Directly over the local network
Local file servers
Hard drives, USB sticks, SD cards
WebDAV
By synchronizing indexed files and folders DEVONthink can be used to synchronize any number of folders in the file system with another Mac. Its highly efficient sync mechanism with built-in compression is is usually faster than using the cloud services' clients and not limited to just one folder.
Efficient
Transfers Data Fast
The next-gen sync released with DEVONthink 2.9 is up to 688 times faster than our first-generation sync and up to 70 times faster than competing services. It uses less disk or cloud space and requires much fewer files and folders. Also, it consumes up to 80 percent less bandwidth, less RAM, and less computing power.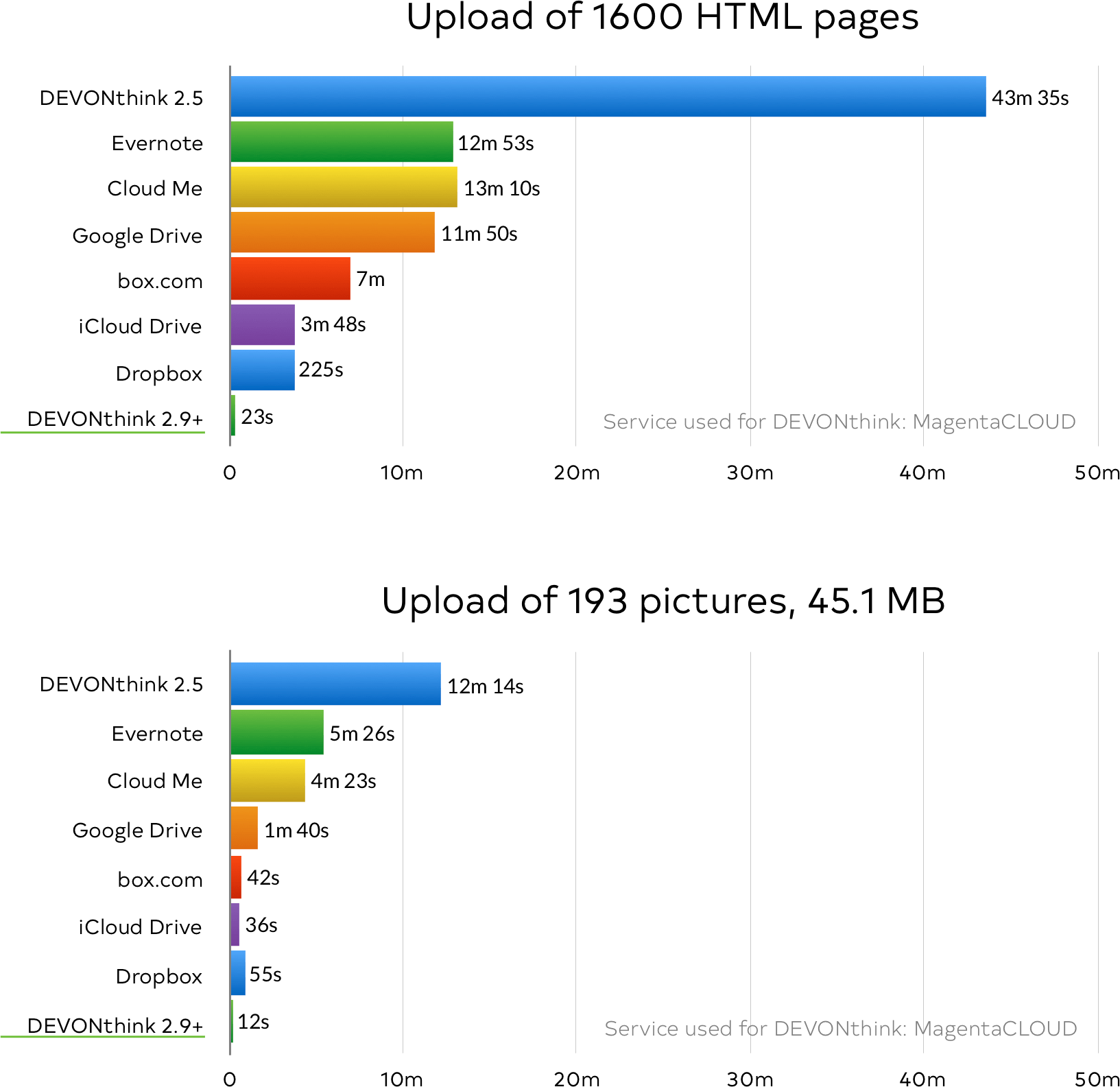 Secure
Let's You Sleep in Peace
Strong AES 256 bit encryption ensures that your private data stays private. Our sync encrypts all data sent over the local network or saved to iCloud, Dropbox, or WebDAV. Neither the service providers nor we can read the data without your consent.
Robust
Doesn't Break Down Easily
Multiple clients can upload and download data to and from sync stores simultaneously without waiting for each other. To ensure maximum compatibility between the Mac and iOS platforms we use the exact same code on both.